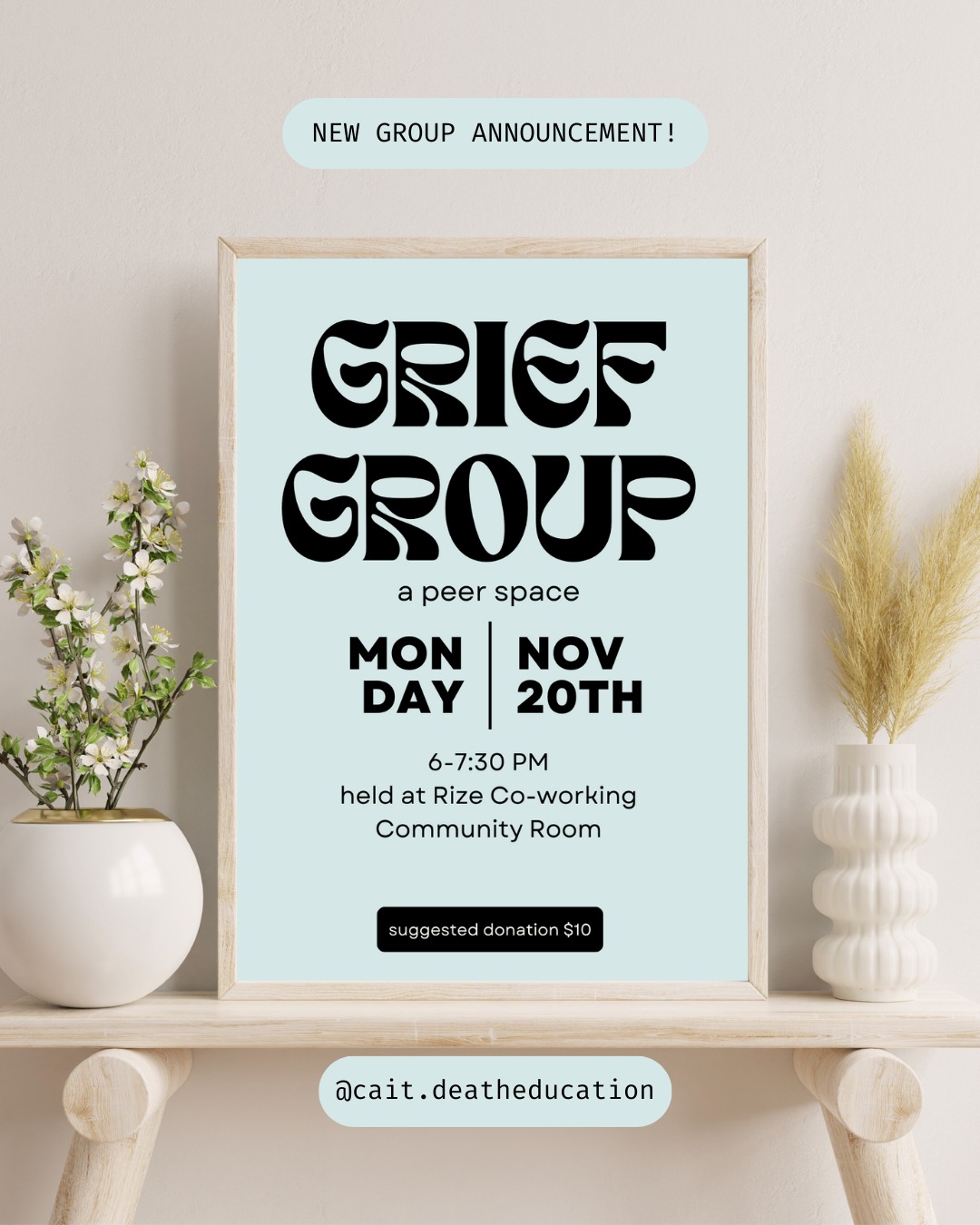 Grief Group
3rd Monday of Each Month
6:00pm - 7:30pm

This once a month, peer to peer, grief group is having its official first gathering on Monday, November 20th. This group will be held by Cait Maddan, a peer, a griever, and a death doula alongside you and your heart to make this space whatever it wants to be, for our community.
This peer group came to be after the mass shooting in Lewiston and now with the holiday season settling in we know how many peers are needing a space to talk out loud about the grief we carry.
In this grief space all grief is welcome; we honor the vast space of grief and understand that grief happens after (and before) endings and transitions. Grief is not exclusive to death, sadness, or love.
This group is donation only and can be paid at the door in cash or card; suggested donation $10.
This group is not affiliated with any organization, church, hospital, or carceral setting and is not therapy or a replacement for therapy.
Drop-In Yoga
Exciting news for all yoga enthusiasts and newcomers alike! Whether you're curious about trying yoga for the first time or eager to get back into your yoga practice, our pop-up yoga classes are perfect for you.
At our drop-in classes, you'll have the opportunity to connect with fellow yoga enthusiasts and build a supportive community. Share your experiences, goals, and achievements with like-minded individuals.
It is a $10 suggested donation per session, payable at the door. We accept cash, checks, and Venmo for your convenience.
No Commitment Required!
See you on the mat!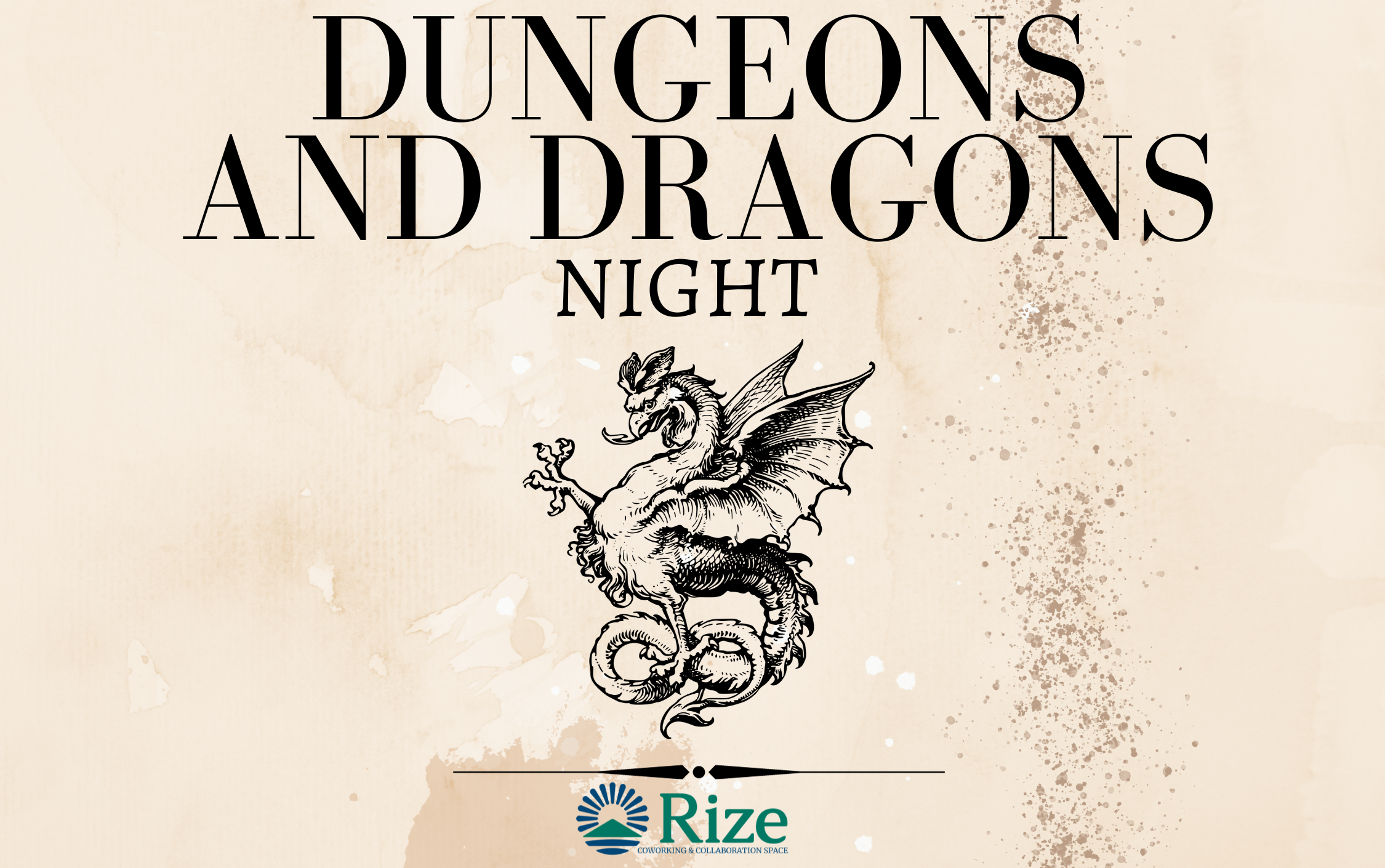 Dungeons and Dragons Night
🐉 Join us for an epic adventure at Dungeons and Dragons (5e) Night! 🎲✨ Happening every 2nd Tuesday of the month from 6:00pm to 10:00pm at Rize CoWorking & Collaboration Space in the community room.

For just $5, immerse yourself in a realm of magic and mystery. Register using the link above to secure your spot—don't miss out on the quest!

🧙‍♂️ Please bring a tier 1 (level 1-4) character. No character? No worries! We have a few gently used characters and sets of dice available.

Gear up for a night of camaraderie, strategy, and maybe a critical hit or two. See you on the battlefield, brave adventurers! 🌟🏰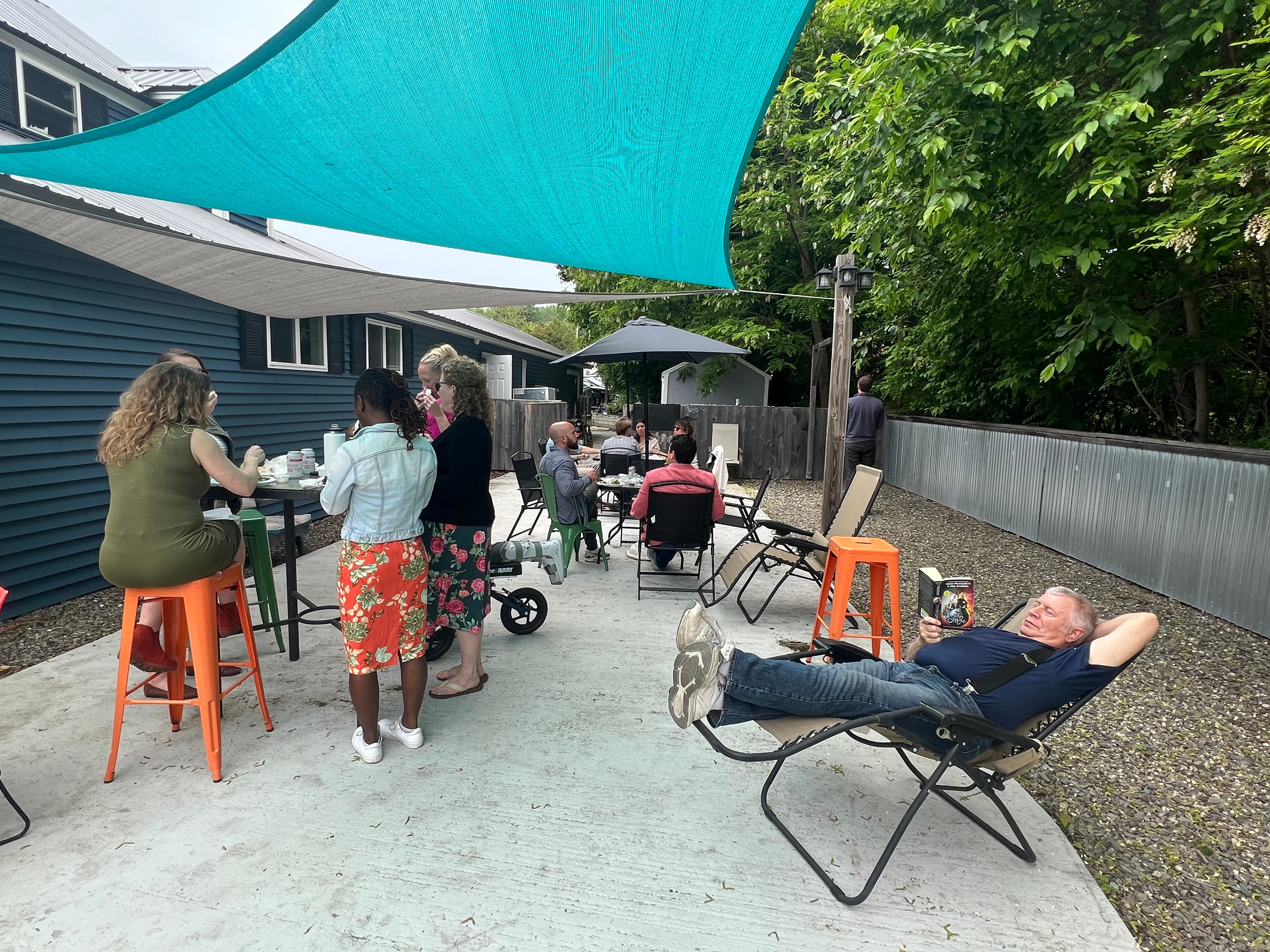 Community Lunch
(Rize Members Only)
4th Wednesday of Each Month
12:00pm - 1:00pm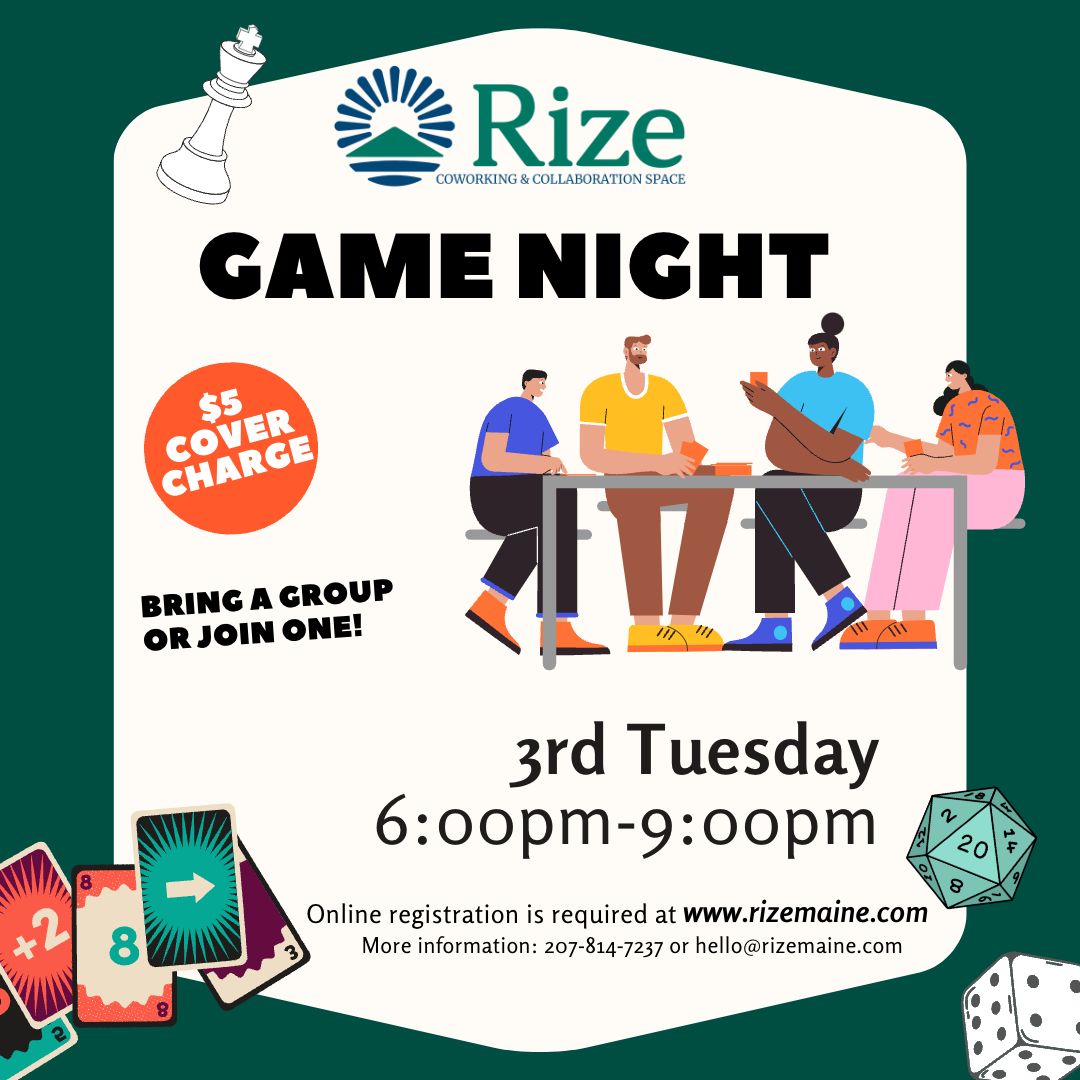 Community Game Night
3rd Tuesday of Each Month
6:00pm - 9:00pm
Register Here
Open to the community - Registration required
$5 Entry Fee